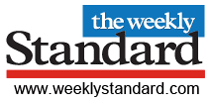 by Andrew Ferguson –
The disgrace of medical ethics.
On the list of the world's most unnecessary occupations—aromatherapist, golf pro, journalism professor, vice president of the United States​—​that of medical ethicist ranks very high. They are happily employed by pharmaceutical companies, hospitals, and other outposts of the vast medical-industrial combine, where their job is to advise the boss to go ahead and do what he was going to do anyway ("Put it on the market!" "Pull the plug on the geezer!"). They also attend conferences where they take turns sitting on panels talking with one another and then sitting in the audience watching panels of other medical ethicists talking with one another. Their professional specialty is the "thought experiment," which is the best kind of experiment because you don't have to buy test tubes or leave the office. And sometimes they get jobs at universities, teaching other people to become ethicists. It is a cozy, happy world they live in.
But it was painfully roiled last month, when a pair of medical ethicists took to their profession's bible, the Journal of Medical Ethics, and published an essay with a misleadingly inconclusive title: "After-birth Abortion: Why should the baby live?" It was a misleading title because the authors believe the answer to the question is: "Beats me." [Read more…]