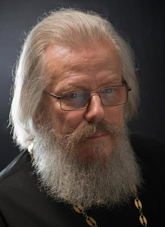 by Archpriest Lev Semenov –
President Barack Obama recently affirmed his personal support for the legalization of same-sex marriage. For a perspective from Russia on this momentous development, we offer the following commentary by Archpriest Lev Semenov, Dean of the Faculty of Further Education at St. Tikhon's Orthodox University and cleric of the Church of St. Nicholas in Kuznetskaya Sloboda, both in Moscow.
The political heavyweight of the Western world has taken a step towards the abyss. If we are to believe the news report broadcast on the radio, and later confirmed in the press, President Barack Obama has made his first public statement in support of the legalization of same-sex marriages.
One can only sympathize with the citizens of this country who hold the Christian faith, just imagining how they must have felt when they heard this statement from their head of state.