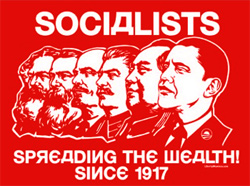 by David P. McGinley –
In ascertaining the general hierarchy of sins, a good point of reference is the Ten Commandments. While the Decalogue is not all-inclusive, God dictated these specific directives to Moses as the basis upon which His people should live. Among the ten is the command not to covet: "You shall not covet … anything that belongs to your neighbor" (Ex. 20:17).
Covetousness (or envy), meaning the possession of a strong desire for what another has, does not get the attention that its close relation "greed" gets. Greed, of course, is greatly derided in scripture, and for good reason, but God did not see fit to include it in the commandments He set out on Mt. Sinai. Why?
For one thing, greed is not always destructive, while envy is. [Read more…]