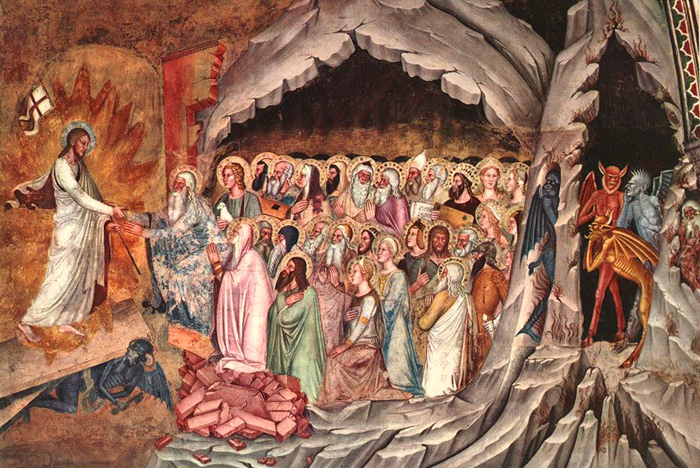 by Leon J. Podles –
Modern Christians don't deny Death, although they don't like to think about it, and if they believe in an afterlife, they look forward to a pleasant Heaven. However, the other certainty, Judgment, and the other possibility, Hell, have vanished from the minds of Christians.
Surely God is non-judgmental, as non-judgmentalism is one of the few virtues that receive public tribute. And surely no one goes to hell, if it exists. The strong universalist strain in modern Christianity has many variations, ranging from the hope that all will be saved, held by Hans Urs von Balthasar, Richard John Neuhaus, and perhaps by John Paul II (and with which I feel the deepest sympathy), to a total rejection of the doctrine of hell as a patriarchal trick that thwarts self-liberation.
However, the traditional teaching on hell is in fact a sign of the genuineness of Christianity, and it is therefore a cause for hope. Liberal Christianity is largely a human construct; it is what happens to a revealed religion after human beings finish redecorating it to modern tastes.
H. Richard Niebuhr summarized the liberal gospel: "A God without wrath brought men without sin into a kingdom without judgment through the ministrations of a Christ without a Cross." [Read more…]