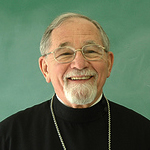 10/14/2010 – Fr. Thomas Hopko –
Orthodox Christians devoted to accountability are surely aware that accountability in behavior cannot be separated from accountability in understanding since practice (praxis) is necessarily connected to vision (theoreia).
This conviction inspires me, given the present state of things, to raise the following question:
Is it possible that the teaching of the Second Vatican Council about the ministry of bishops in the Roman Catholic Church is now being taught and practiced in an adapted and altered form in our Orthodox churches today?
Let me explain why I raise such a question.
According to the Second Vatican Council of the Roman Catholic Church, following Vatican I and the Council of Trent, bishops are not organically connected to the specific dioceses in which they serve. They rather have their episcopal position and power by virtue of their personal sacramental consecration as bishops. [Read more…]