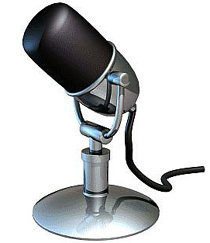 AFR – The Illumined Heart | Kevin Allen | Jun 26, 2009
The previous podcast on this subject with Chris Banescu stimulated comments about whether we covered the bases on this issue fully or dispassionately enough. In this conversation, Fr John Whiteford, (ROCOR) priest and frequent conservative commentator and blogger, and Dr. Amir Azarvan, (ROCOR) layman, political science lecturer, and self-described "social democrat," talk about poverty, the welfare state, whether alms-giving is spiritually effective if government mandated, and the best way to live out the Orthodox Christian life in the world.

Orthodox Christianity and Capitalism Revisited – 6/26/09
Audio clip: Adobe Flash Player (version 9 or above) is required to play this audio clip. Download the latest version here. You also need to have JavaScript enabled in your browser.
Direct Link to Audio file (right-click to download)
http://audio.ancientfaith.com/illuminedheart/ih_2009-06-26_pc.mp3
A Primer on Capitalism (article)
http://chrisbanescu.com/blog/2009/01/22/a-primer-on-capitalism/
Join Kevin Allen each week on The Illumined Heart podcast on Ancient Faith Radio. Featuring insightful interviews on subjects of faith, theology, history, comparative religion and personal faith journeys with Eastern Orthodox Christians (and others!) you should know!
You can visit Kevin, post a comment, or contact him by going to his website, The Illumined Heart
. . . more